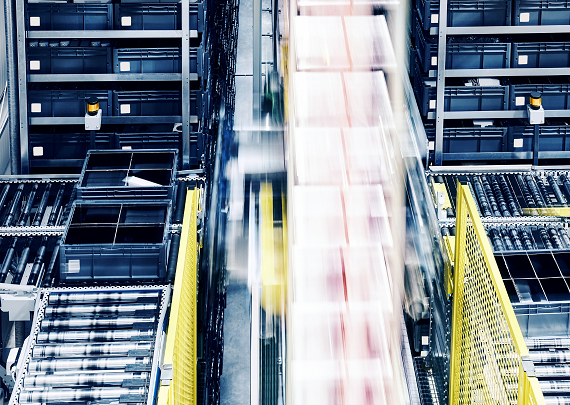 Facts & Skills is an international HR consultancy with offices in Hamburg, Shanghai, Zhengzhou and Beijing. We are specialized in logistics & supply chain management, as well as trade & e-commerce.
Our client is Asia´s largest online retailer and one of the biggest internet companies by revenue worldwide. Our client sets the standard for online shopping through its commitment to quality, authenticity, and its vast product offering covering everything from fresh food and apparel to electronics and cosmetics.
In the course of further expansion in Europe, we are looking for you in Amsterdam, Netherlands as a:
Logistics automation engineer (m/f/d)
Ihre Aufgaben:
Responsible for the equipment selection and procurement schedule management of the Dutch automated warehouse, responsible for the production schedule and quality monitoring of local suppliers, and responsible for the acceptance of equipment before delivery;
Responsible for the equipment installation and implementation management of the Dutch automated warehouse, coordinate the resources of various internal departments and external suppliers, and complete the technical guidance and supplier management of on-site equipment installation;
Support the trial operation of the Dutch automated warehouse, compile the automation equipment operation manual, and train the warehouse staff.
Daily management of equipment in Dutch automated warehouses, build equipment maintenance teams, formulate equipment maintenance plans and supervise implementation;
Optimize the efficiency of automatic equipment, optimize and upgrade automated warehouse operation processes.
Ihr Profil:
Bachelor's degree or above, major in mechanical design, electrical automation, logistics engineering, etc.
Understand logistics automation equipment such as AMR goods-to-person technology, conveying and sorting, and automated storage;
More than five years of relevant work experience in logistics automation equipment, familiar with logistics equipment such as warehouses, AGVs, conveyor lines, etc., experience in logistics equipment research and development design or equipment implementation and installation projects is preferred.
Proficiency in SolidWorks and AutoCAD;
Have strong innovation ability, good communication and coordination skills
Zum Bewerbungsformular