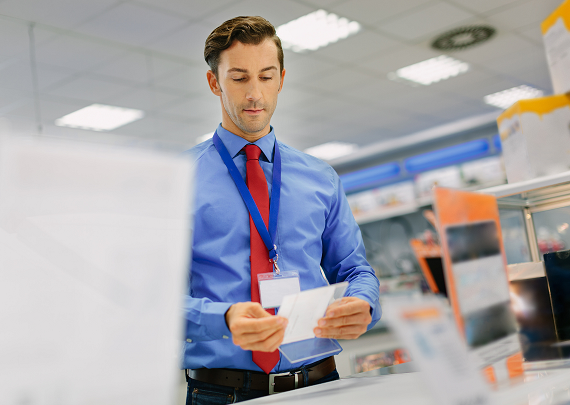 Facts & Skills is an international HR consultancy with offices in Hamburg, Shanghai, Zhengzhou and Beijing. We are specialized in logistics & supply chain management, as well as trade & e-commerce.
Our client is Asia´s largest online retailer and one of the biggest internet companies by revenue worldwide. Our client sets the standard for online shopping through its commitment to quality, authenticity, and its vast product offering covering everything from fresh food and apparel to electronics and cosmetics.
In the course of further expansion in Europe, we are looking for you in Amsterdam (the Netherlands) as a:
Store Manager (Off-Line) (m/f/d)
Ihre Aufgaben:
Responsible for overall management of stores;
Lead the team to manage the daily management of the store's various categories of operations, membership, marketing support, etc.;
Responsible for the operation and business process of creating new stores
Focus on customer experience, improve customer satisfaction and compliance rate;
Handle all kinds of emergencies and critical case.
Ihr Profil:
Bachelor degree or above, more than 5 years of relevant experience in the supermarket retail industry, store manager, with 0 to 1 store opening experience.
Familiar with and understand the relevant laws and regulations of Dutch retail, understand the Dutch retail product circulation channels, have the ability to organize marketing and promotion, have in-depth research on the sales and prices of related products, be sensitive to market changes, and be able to adjust store business strategies according to market trends
Possess certain financial knowledge and analytical report ability; good target management and plan control ability; good logic analysis and judgment ability
Strong business thinking and service awareness, with strong leadership and team building capabilities; strong innovation and communication skills;
Have a certain understanding and understanding of Internet online gameplay and marketing strategy.
Zum Bewerbungsformular